CHI 
Simplified Sales
How to double your sales while cutting your stress in half
The shiny object syndrome has taken over our world. Fifteen years ago it would take your prospect 7 times before they remembered your brand. Today it's 500 times!
Why? Because 3.8 billion people now have a social media profile and EVERYONE is posting. No wonder your prospects aren't responding to you. No wonder marketing feels harder than ever. Because you have to break through this clutter taking your prospect's away from you.
This is why we simplified our proven system into The Ultimate Sales Machine Framework. Mastery isn't about doing 4,000 different things, it's about doing 4 things, 4,000 times. The framework is 4 simple steps:

STEP 1:
The Why – what is your goal?
This is critical considering HALF of businesses don't even have a clear goal, and of those that do, only 5% achieve their yearly goal.
STEP 2:
WHO do you need to work with to get to your goal the fastest?
STEP 3:
WHAT are you going to say to grab their attention?
If you're not speaking DIRECTLY to your prospect's pains and needs you will get lost in the clutter factor. That's why 97% of your prospects are IGNORING your messages, and any kind of outbound message feels like SPAM. You need to stop selling, and start educating. When you do this right you can pre-empt your competition, reset the buying criteria in your favor and no longer compete on price.
STEP 4:
WHERE are you going to say it so that they see/hear it?
With more than DOUBLE the amount of mediums you have to use to grab your prospect's attention, it's critical that you know where they spend their time. You need to create the appearance that you are EVERYWHERE without having to break the bank. When you've honed-in on steps one through three, this step becomes easier than ever before. That way you become the only logical conclusion for your prospects.
Congratulations! You've chosen this option because you most likely love to train, learn, and implement on your own. The proven roadmap is already there, you just need to know the steps and you can follow them on your own.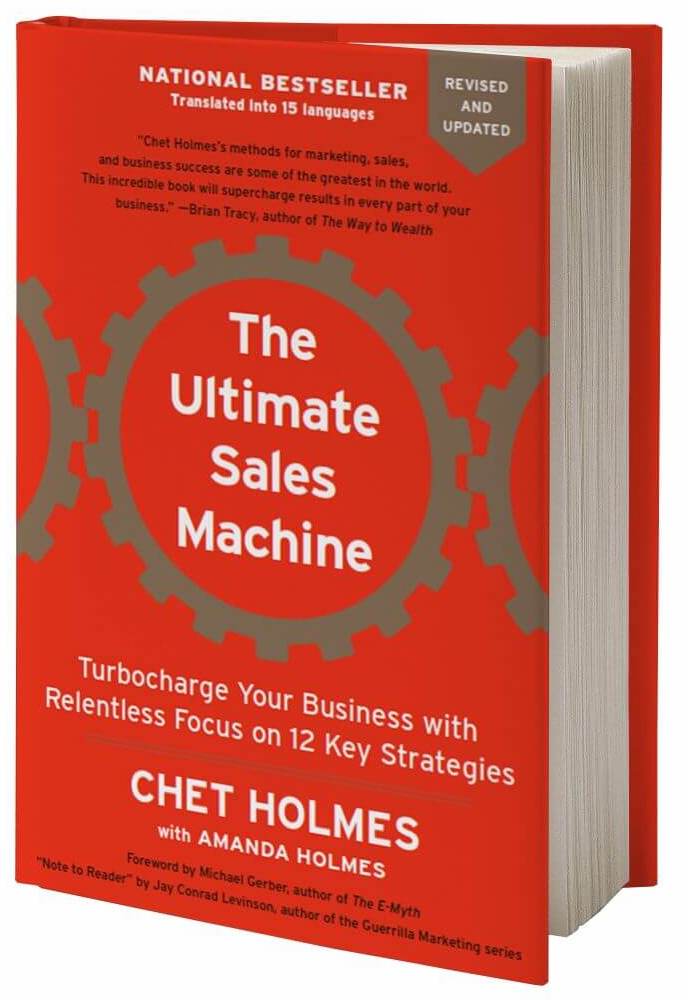 New Edition Best Selling Book
Becoming a Brilliant Strategist
How to Get Up to 9x More Impact from Every Move You Make
You chose this option because you know that you're 400% more productive when you have someone guiding you, smart choice!
IMPLEMENTATION
Done for you
You chose this option because you don't have time for mistakes or mix ups, you want the best, and you want it done right the first time.