The Core Story
Regardless of your product or service, by leading with product data, features and benefit selling techniques, you will only appeal to 3% of your target market at any given time. Of the other 97%, 6-7% are open to it, but not currently looking, while the other 90% are divided into three nearly equal categories:-
Not really thinking about it right now.
Think they're not interested (but might be, if you did a good job at presenting to them.)
They KNOW they're not interested.
The Core Story opens up the buying pyramid, appealing to your entire target market by using market data, rather than just product data.
Use market research wrapped within the Core Story ™ sales model to stop selling and start education!
Core Story Research packages millions of dollars of proprietary data to identify threats, trends, and opportunities. We utilize the gems of this research to expertly craft your Core Story marketing message. Each Core Story includes a fully indexed and sourced research document.
Certified Core Story experts work with you to launch your Core Story into the marketplace using education-based marketing skills honed by years of experience training under Chet's methodologies.
Knowledge is Power and by using the Core Story you can:
Build rapport and trust that positions you strategically above your competitors.
Be positioned as an expert in the eyes of your clients.
Dramatically upgrade the "influence" you'll have by offering solutions.
Show sourced market data that helps solve your prospects' problems.
Build in a sense of urgency to dramatically reduce the sales cycle.
Establish a consistent message that can catapult your brand awareness and foster a positive and credible image.
You guys blew my mind the very first meeting to discuss my core story. It usually takes me weeks to train a new salesman to understand my business and yet you and your team were on point after only minutes. You got it!"…You got the big picture of what I wanted to express and even had your own ideas immediately of what we should be expressing to my potential clients, which again were on point. Only true professionals could do that."… " The interaction between members of your team and how everything kept moving forward is something I brag to my friends about"…"Our sales team now has a tool that is second to none."…" I can tell you that there is no question it has already paid for itself and will continue to do so over and over. That's pretty good for one week! Yep. Today we signed a contract on a $700,000 claim that I knew we would never have gotten if it was not for the Core Story."…"Education, education, education, education and we were the only ones left standing.
We have just finished a direct mail campaign using our Core Story trends/stats, Chet's books principals and a bit of my own creativity. The results were fantastic– 26% response rate and 19 appointments set. " If we are not successful with this campaign, we cannot blame the marketing efforts!
With our management team of super inspired souls driven by the educational marketing idea and the pain point approach to getting clients' attention and Tony's partnership model, magic has happened… We expanded our operations across the brands with 13 shops in DK, 20 boutiques in Germany and 65 In Norway and closed USD 200 mill worth of contracts for the rest of the year…in addition to the business we were already handling. The wildest of it all – it is less than 6 months ago we set this ship at sea. Should you need someone to back your presentations up with a story, I will be glad to endorse your approach with a true story from real life – with text, a video or even IRL." "I am back again now and have just had an even more wild experience using the dream client and best buyer strategy…wanted to let you know! We made a direct mailing to our best buyer group and achieved a direct response of (are you sitting down?): 58% and growing as I write to you. When did anyone get 58% direct response on a direct mailing? This s*** works man!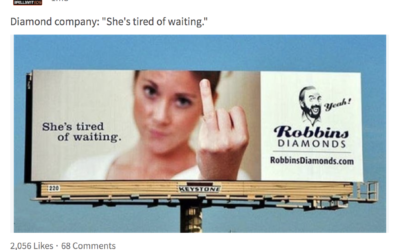 Science has proven that when an individual laughs, it releases endorphins into the body causing a natural "feel-good" chemical to spread. To stand out amongst the daily noise of 40,000 commercial messages, 121 emails, and 300 million new facebook photos posted every...